Turn-key Hospitality Services
Many people think that owning and providing hospitality services for a short term rental home is easy: add an extra bed, buy more towels, and wait for the guests (and money) to roll in. That might work for a weekend or two, but you'll find out that to be successful in the short term rental market, there are a lot more things to consider. Because of the increase of short term rentals on the market, guests have many more options and can afford to be pickier about their choices. For 20% of the nightly rate, Rest Easy Happy Valley will:
handle all guest communications (even those late at night "I lost the key!" calls).
provide management of your listing, including nightly price changes based on market trends.
coordinate cleaning of the property. Cleanliness is one of the most important factors that guests consider when choosing a property. Your standard of clean might not be the professional standard.
promptly take care of small maintenance problems that arise and can coordinate the completion of larger maintenance issues.
The owners of Rest Easy Happy Valley have earned Airbnb Superhost status. According to Airnb, "Superhosts are experienced hosts who provide a shining example for other hosts, and extraordinary experiences for their guests."
We have the knowledge to provide excellent hospitality services so that guests will love staying at your property.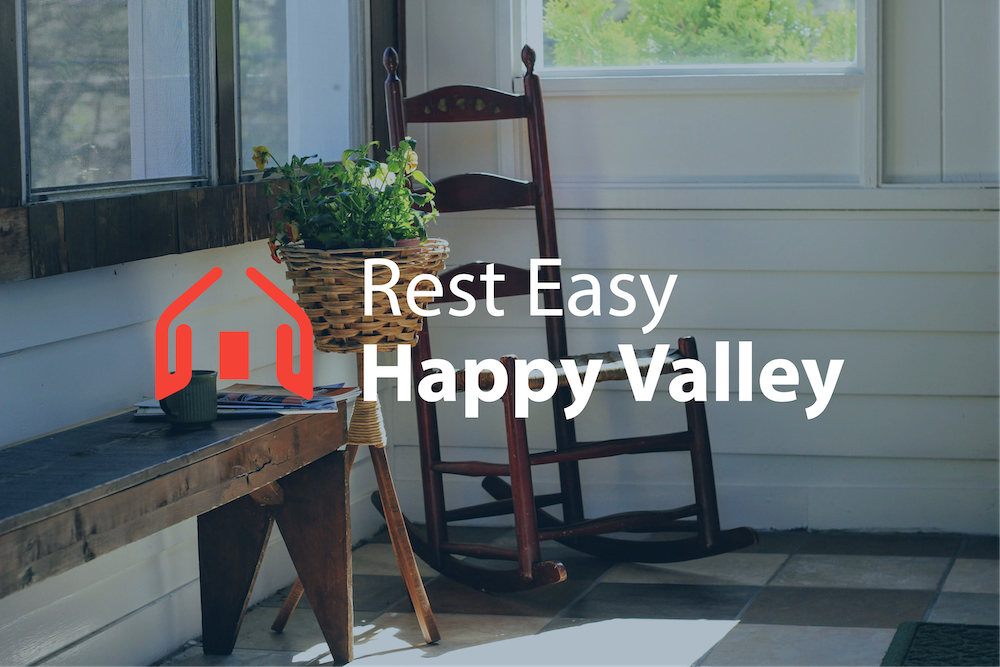 Testimonial
My wife and I purchased a cottage in State College into which we hope to retire someday. The mortgage payments loomed high, as we also pay down the mortgage on our main dwelling. Liam's skill at managing this house as an Airbnb solved our financial crunch. Due to his software pricing model, the house is rented almost continually. The mortgage is met, and excess funds are generated. We can still use the house as an occasional weekend getaway, with no significant loss of income. It has been a win-win for our family, which we could never have accomplished without the services of Rest Easy in Happy Valley.
Charles G  State College PA
We know that booking an Airbnb for the first time can be a little daunting, not knowing what to expect since each property is different. Our REHV homes always provide the basics - clean bedding and bath linens, basic cooking supplies in the kitchens.
2022 has started off COLD in Happy Valley! After a mild early Winter, the ice and snow arrived, but luckily there is always something fun to do in the State College area!
With April, comes the first real signs of Spring in Happy Valley! State College is a very "green" town - it is a "Tree City USA" and we are fortunate to have many suburban parks with both wooded and open spaces.
Contact us – we'd love to help you.
If you are interested in discussing how Rest Easy Happy Valley can manage your short-term rental, please call us now at 814 876 5034 or fill in the quick contact form below and we'd be happy to get back to you shortly.