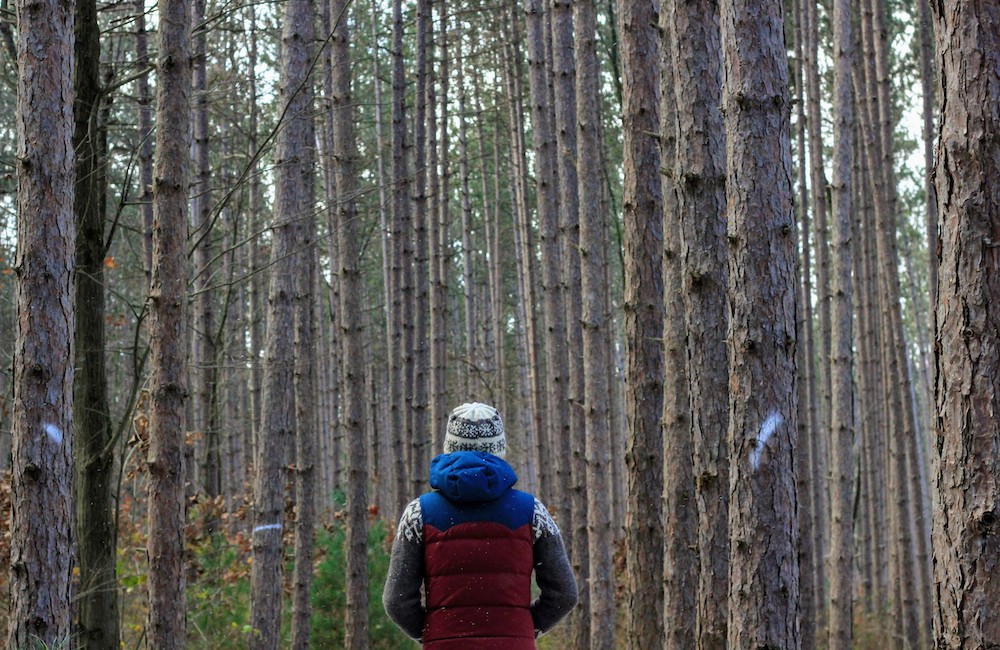 What does 1% for the Planet mean?
We at REHV believe that all humans have a responsibility to protect this planet that we call home. Here in State College, we are lucky to live in an area that has great access to public game lands, state forest, and state parks. We enjoy spending time outside – hiking, biking, gardening, and exploring the natural world around us. When we started our hospitality business, we wanted to make sure that we did not forget what was important to us, just for the sake of business growth. In our personal home, we have always used eco-friendly cleaning products and so it was a natural decision to stock our short term rental properties with the same Earth friendly amenities – scent free laundry detergents, plant based biodegradable soaps and cleaning products, even recycled toilet paper (you can't tell a difference!) In the renovation of our properties, we try to make sustainable choices in the design process, such as using local wood for a live edge counter top or real stone instead of a vinyl look alike. We love FLOR carpet squares, which are free from harmful chemicals, contain recycled materials and can actually be recycled into new carpet tiles. Plus they come in awesome colors and styles! When buying towels and bedding, we purchase products that have been OEKO-TEX certified to be free from harmful substances.
While making sustainable material choices in our properties is a positive, we feel that we should be doing more on a larger scale. That is why we chose to join the 1% for the Planet organization. We pledge to donate 1% of our company's gross sales to one or more of the approved environmental non-profits in their network. This network includes groups dedicated to protecting wildlife, cleaning up our oceans, providing environmental education, or preserving open spaces. For the year 2019, Rest Easy Happy Valley chose to donate our 1% to WIRES Australia, a wildlife organization that rehabilitates and preserves Australian wildlife. As the woods and wildlife in Pennsylvania provide us with much enjoyment, we wanted to provide some assistance to the helpless wildlife victims of the devastating bush fires in Australia.
We understand that our guests have many options in the short term rental market and appreciate when they choose to stay at one of our properties. Individual little choices can add up and we hope that by being a member of 1% for the Planet, Rest Easy Happy Valley can help to make a positive change in the planet.